Special thanks to the first participants of our Digital PNA community. I've been dreaming of this type of event for a while and it's finally happening!
Below are some of my highlights from the meeting and some resources for future reference.
First off, Mo, you are crushing it on instagram and I love watching from a distance. In 2022 I hope we can collaborate on some events.
Check out her insta!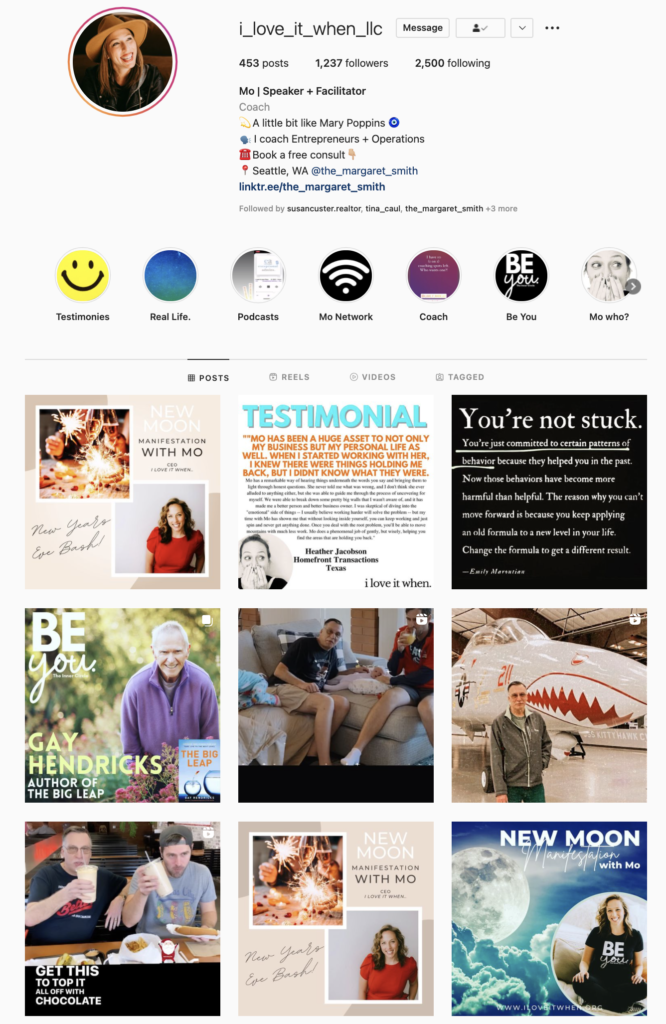 Second, Judy Ann Michael was in the house! Visit her website and learn more about her writing resources here. Thank you on your feedback about targeting high volume groups and collaborating with media agencies with my syndication techniques. I love how you phrase thing, I've just been saying 'big groups' but high volume sounds so sophisticated.
Third, Jessica M I'm so excited to watch how you evolve over this year with your new website. I also totally love that you did a NYE live broadcast with your entire family. Watch parts of it here! Keep those videos coming and maybe next year I'll be bold enough to let your kids interview me on NYE.
Rereading through all these zoom comments after presenting has me wondering. Which group has 338 members? Anyone? Link me later if you can.
Fourth, Brian Trendler, a multitalented business owner with the recommendation of one of our funny resources for local comedians. Read the rules folks but check it out. It's going strong with over 5K members! He also runs SHUT UP AND LAUGH with is wonderful if you're tired of Netfix and want some thoughtful humor.
Thanks for all your help today with my last minute slide changing. We'll be making the slides available to members after most meetings. You can revisit our Digital PNA slides below.
Fifth, Bob Woolverton of Top Tier Leadership was in the house! Visit his website here. I was lucky enough to spend 10 bonus minutes with Bob as we geeked out over his new TB Broadcaster Switcher. I definitely need to upgrade for running as many virtual events as I do. Grateful for your insights Bob!
Definitely reach out, enjoy these new virtual connections, consume their content, set up 1/1s and have virtual tea. This year I would encourage you budget 1 hour for every Digital PNA experience (anytime that week) to read, listen, enjoy the content that gets share. This idea of Digital PNA will really take off when we consume each others digital content and begin to share and syndicate it.
We missed a few friendly faces today like Lynette, Elisa, Karen, and Bryant. We hope you can make it on the 19th! If you want access to the zoom recording, just reach out.
You can always visit PNAnw for more updates and follow our journey on Facebook.
So many resources shared today! This is another great Facebook group from Mo, Operation: Tungsten Light and the creative cartoon guy Brian recommends.
Oh, and that doodler/designer role, Let me know if you drew out anything cool today. You can text 360-420-9966 or message me on IG. Since I ran short on time, my call to action was going to be visit my YouTube channel and watch 1-3 videos and let me know why you like or don't love it. I'm always growing and I know you'll have feedback for me, especially if it was one of my first.
Thats all for this week. Remember to email me ahead of time for any events you want featured on the slideshow next week. Stay well! ~ Marcelle